Value Added Programs
Group Health Insurance Benefit Program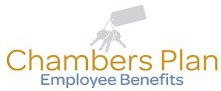 PLAN STRENGTHS
Whether you're a solo entrepreneur, home-based business or part of a larger firm, benefits are a very important part of your financial security. The Chambers Plan lays a solid foundation for that security, based on a benefit program designed specifically for you and your company!
GUARANTEED RATES
All it takes is membership in a participating Chamber or Board. Then your for- profit business, in any industry, is eligible for coverage.

GUARANTEE COVERAGE
Once your benefit plan is in place, if you keep your membership and pay your premiums on time, your group has benefits. You're in control!

GREAT RATES
The Chambers Plan pools your claims with other participants'. Pooling gives you a financial buffer, a practical way of keeping premiums on an even keel, even if your firm's claims fluctuate. With pooling, premiums for some Chambers Plan benefits haven't changed for more than a decade.

UNBEATABLE SERVICE
Your agent and the Service Centre can provide answers when you need them. You and your employees can call or fax us toll free, or use the internet. And if you're waiting for a dental or health claim, our standard is 48 hour turnaround in our office.
10 Features You Should Know About Our Chamber of Commerce Group Insurance Plans
WHO CAN JOIN
Your business can apply for coverage whether you're a one person operation or 35 employees strong. Your company is eligible as long as it has been in active operation for at least six months and it operates year round. It doesn't matter what kind of business you run because there are no blanket industry exclusions.
You don't even have to be a Chamber member to get a quote, but you must have a membership when you apply for coverage. It can be in your company's name or one of its principals'. So long as you maintain that membership, the firm remains eligible.
If you have one to four people in your company, everyone must participate in the benefits. If you have five or more people, at least 75% must participate.
Owners/employees must be Canadian residents under age 75, working for the company on a permanent, full time basis. That is, they must work at least 2/3 of your company's normal hours and not less than 20 hours per week.
Your Chambers Plan Representatives: